By Jasinda Wilder
Rating: A Whole Bottle of Wine
Blurb:
THE STORY YOU THOUGHT YOU KNEW...




When Kyle Calloway died, he took a part of Nell with him. She wasn't the only one left to pick up the pieces, however; Kyle's death left a gaping hole in the hearts and lives of his parents and his older brother Colton, and ultimately broke the will of the girl he loved.




THE STORY YOU NEVER IMAGINED...




Becca de Rosa is Nell's best friend. When Kyle died, Nell was so devastated that no one could reach her, not even her best friend Becca. As she tries to help Nell through her grief, Becca's own life is thrust into turmoil, and everything she knows is changed.




Jason Dorsey asked Nell out the week after her sixteenth birthday, but that date never happened. Instead, he ended up going out with Nell's best friend, Becca. He had no way of knowing, then, how that one date would send him on a life-long journey with Becca. He had no way of knowing the tragedies and triumphs he would experience, or that in Becca, he might find the love of a lifetime.




THE HEARTACHE YOU'LL NEVER FORGET
Our Review:
I'm sure most of you remember my "
sobbing on the treadmill review
" of
Falling Into You
. I lurved that book. For goodness sake, Colton made my list of Top 10 Sexiest Men in Books. So when I saw that
Falling Into Us
was not another book about Nell and Colton, I was pissed! A book all about Jason and Becca? They weren't even all that interesting in the first book.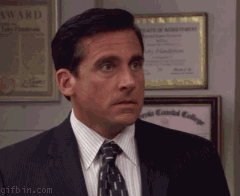 Now with that said...Falling Into Us BLEW ME AWAY!
Becca de Rosa and Jason Dorsey do in fact have a story to tell, and it's not at all what you expect. This book isn't all about what happened after Kyle died. Jason and Becca were both troubled long before that disastrous night in Falling Into You.
Becca struggled with overprotective parents and a self destructive brother whom she adored, but couldn't fix. And Jason survived only by counting down the minutes till he could escape his abusive home life. Falling Into Us has alot of drama and angst, but none of the "does he/she love me?" variety. Jason and Becca experienced and dealt with all of it, together.
For those of you who have not read Falling Into You, it is not a secret that Kyle dies. No spoiler there. It is by far one of the most dramatic, beautifully written, heart breaking tragic scenes I have ever read. And I had ZERO desire to experience that life shattering moment again from a different point of view. So when I came to this chapter in Falling Into Us, my heart stopped. I closed my Ipad, and walked away.
Okay okay, so I only walked away long enough to pour an extremely large glass of wine. I was going to need it in order to get through that chapter. Surprisingly enough, Kyle's death didn't destroy me in this book. Maybe it's because I knew what was coming, or maybe because Jason and Becca were so far removed from the actual incident. I have no idea. But I managed to keep from shedding a single tear. I wish I could say the same thing for the rest of the book. But nope! Later events once again drove me to ugly tears and gut wrenching sobs. And it was AMAZEBALLS!
Falling Into Us wasn't all sad though. Jason and Becca, at the ripe old age of 16, had some seriously steamy sex. But don't worry, you don't feel the need to hit up Pervy Anonymous after reading it. Jasinda did an amazing job in the underage sex category. I'm sure she is stoked to be able to add that one to her resume now. :)
And now I have something very controversial to say...
Dare I say it? Jason Dorsey might just be hotter that Colton. *gasp*
"I can't promise you forever, because that's not long enough."
"I'll support whatever you decide. I'll help you any way I can. What's mine is yours, okay? If you need something, I'll make sure you have it, however I have to get it."
Seriously ladies, Jason is off the charts steamy in that boy next door but still bad ass way. He is sweet, fierce, protective, and unquestionably in love with Becca. I haven't been so turned on by a 16 year old boy...since well, this guy.
(And I'm talking Taylor Lautner, not Jacob Black)
No fear though ladies, if a Colton and Nell fix is what you are looking for Falling Into Us gives you that too.
If you have not read Falling Into You, what the HELL are you waiting for? It's only 99 pennies right now on Amazon. And while you are there, pick up Falling Into Us! It's heart wrenching emotional, swoon worthy romantic, and eyes melting hot! What more can you ask for in a book? It's basically all round amazing.