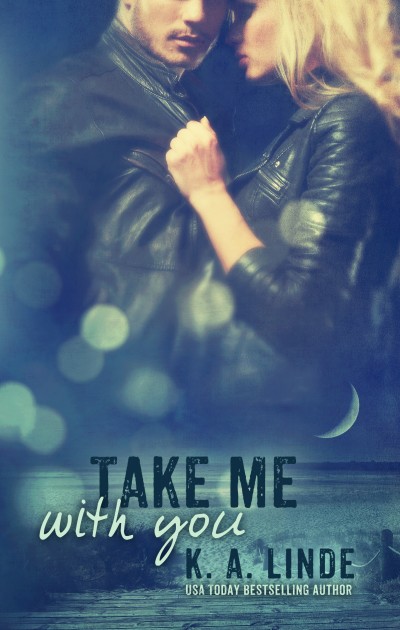 Grant All of my demons are coming to head. I thought Ari could push them back. I thought I could conquer my vices with her at my side.
Aribel Fear is my new constant. I thought I could conceal it, contain it, control it. I thought that now that I had Grant the worst was over.
But if we're going to survive, wherever you go…take me with you.


Grant practically bounded across the room until he was directly in front of me. Then, his hands were cupping my cheeks so tenderly that it was as if he thought I might break in half. Without a word, his mouth dropped down on mine, and the kiss was as light as a feather. It was a question, a soft and delicate question, one he had never asked before—permission.
When I didn't pull away from him, he received his answer. The kiss deepened, and he coaxed all the anger out of me. He drew it out as if sucking venom from an open wound. He kissed me so heatedly and lovingly that not even a drop remained. All that was left was a bottomless well of emotions of how much I loved and missed him.
When I came back into the moment, I heard the catcalls and yells from the people around us. It was then I remembered that we were in a crowded room, surrounded by people, and Grant had kissed the breath out of me. I flushed from head to toe at the attention, but he wouldn't let me pull away.
"I'm sorry," he whispered. "I shouldn't have blown up on you. I shouldn't have done anything. You're all that matters."
I stared up at him in confusion. "Who are you, and what have you done with Grant McDermott?"
He laughed that beautiful glorious laugh, and a smile lit up his whole face. It was that damn smile that had won me over in the first place.
"Run away with me," he murmured.
"What?"
"Run away with me. Let's get out of here."
"Where are we going?"
"Anywhere. Everywhere."
FALLS REVIEW
4.5 GLASSES
This is the second book in the Take Me series. I also had the pleasure of reading and reviewing the first book, Take Me For Granted. I am a huge fan of K.A. Linde and have probably read all of her books. One thing that is a constant and I love about her writing style is the way she writes her characters. She writes strong hero and heroine leads and stays very true to them throughout the series. She also writes them very realistically and therefore you find yourself being drawn into her books. Its easy to read and think "yeah it would totally happen like that". This is the continuation of Grant and Aribel's story. In true K.A. fashion she will drag you through the mud and stomp on your heart a little until you reach the end. No matter how many times this happens in her books, somehow you always come out in one piece on the other side.
"I keep you close to my heart, keep me close to yours."
The love that Grant and Ari share is the unconditional, all consuming, borderline obsessive love. The kind that makes you feel like you can't breathe when the other person isn't around. The love that makes loving them even harder. These two characters have such strong wills that very often they have trouble expressing exactly what it is they feel.
"I didn't need someone else for my personal validation. Then Grant McDermott walked into my life. He loved everything about me that intimidated other guys. He pushed back when I tried to pull away. He fought for me and sacrificed for me and...loved me."
Ari comes from a background on the opposite side of the tracks from Grant's, as we all learned in Take Me For Granted. Always wanting to please her parents and never wanting them to think less of her, she struggles with how they will perceive Grant when they finally meet him. Grant is the "broken" kid and has a past that is filled with darkness, hurt, and secrets. When his dad decides to show back up and wants to be a part of his life, Grant answers with a firm No! Maybe Ari can get Grant to see that everyone deserves a second chance. If not a chance, at least time to tell their side of the story.
"I just needed to trust Ari. Yet all I could see was the anger in her eyes and the blinding madness she drove me to. How did we make something like that work?"
Grant and Ari's story continues as they realize that despite their differences, they are made for each other. Grant is the definition of Rock-Star.
Brown-haired, sapphired-eyed, tattooed, hot alpha male of ContraBand, he knows he can have any woman he wants. He knows that alcohol, drugs, sex are all part of the lifestyle. But he also knows that he doesn't want any of that-all he wants is Ari.
Ari is the
beautiful blonde haired, blue-eyed "princess". But she's a spitfire that won't take crap from anyone, including Grant.
Grant changed Ari as much as she changed him. Somehow these polar opposites work--they bring out the best in each other with intense chemistry.
Push and pull, give and take, love and hate.This story has it all rolled into one beautifully written book.
Self doubt, trust issues, and a dark and painful past threaten Grant and Ari's relationship.
They say if you have true love that you can withstand the test of time. That
love can conquer all. What about when not only is the world working against you but you are as well?
"She still didn't realize she was the only person who mattered. She was my life raft. She saved me from a downward spiral I'd fallen so far into that I couldn't even see light through the darkness. I wasn't going to lose her because of this."
This book was full of angst, but the good kind. You find yourself battling with your emotions throughout the story. If you are anything like me then it won't take you long to read it. You get sucked in right
away and are always wondering what happens next?!?!!? I hope that K.A. Linde writes books for many more years because I always enjoy and look forward to her writing. I give Take Me With You 4.5 glasses of Pinot! Cheers and Happy Reading!!!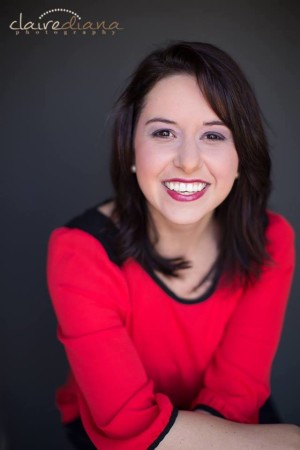 USA Today bestselling author K.A. Linde has written the Avoiding series and the Record series as well as the new adult novels Following Me and Take Me for Granted. She grew up as a military brat traveling the United States and Australia. While studying political science and philosophy at the University of Georgia, she founded the Georgia Dance Team, which she still coaches. Post-graduation, she served as the campus campaign director for the 2012 presidential campaign at the University of North Carolina at Chapel Hill. An avid traveler, reader, and bargain hunter, K.A. lives in Athens, Georgia, with her fiancé and two puppies, Riker and Lucy.
---
♥READ THE SERIES♥
Book 1 - Take Me for Granted
Book 2 - Take Me with You
PLAYLIST